This project has developed a new clean energy and environmental protection technology for heating, cooling, refrigeration and air conditioning that can be expanded to any size and demand, which is more efficient, cheaper and more environmentally friendly than any of the best available products in the market. This can provide substantial solutions to existing problems by reducing consumption; The energy produced by these processes also meets the rapidly growing energy demand for heating and cooling.
Market Background
Any effort to reduce energy demand, to stop economy carbonation, reduce impact on the environment and global warming must start with improving energy efficiency, and first of all, efficiency of Space & Water Heating and Space Cooling, as well as Commercial and Industrial Cooling and Refrigeration. However, these sectors' energy demand is projected to grow due to economy development, population grow, and requirements for better living conditions, as defined in UN Global Goals. Global goals in improving energy efficiency were adopted by all developed countries, and these Goals set a great technological challenges to make heating and cooling more efficient in all areas. This project can provide the instruments to achieve these goals within shorter period of time.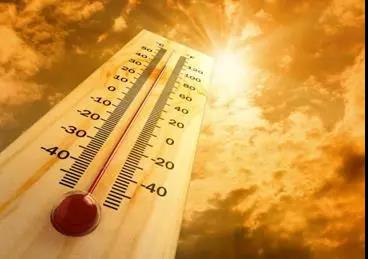 Project Introduction
The 100 years age refrigeration technology did not pass a radical transformation due to an absence of breakthrough developments, which could improve the efficiency of the refrigeration process. This project has developed a new, more efficient thermal cycle, unlike today's refrigeration technology: a more efficient refrigerant gas compression process improves the overall cycle efficiency.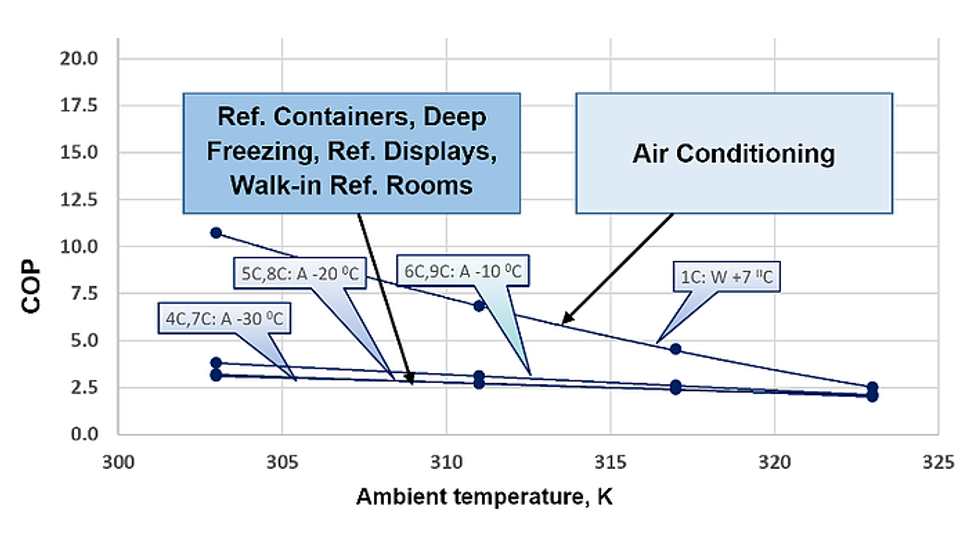 In the new cycle, the gaseous refrigerant isothermal compression and its condensation are realized, which is impossible in today's cycle using traditional compressors. As a result, the efficiency of the whole cycle has been significantly improved, and the energy consumed by heating/cooling has been reduced by 50-70%.
This project will have a significant impact on the global market worth $25 billion by 2030, which comprise residential, commercial and Industrial niches of Space Heating & Cooling, Air Conditioning and Dehumidification; Automobile AC; Domestic, Commercial & Industrial Refrigeration; Refrigerated Transportation, Water Heating for domestic, commercial and industrial needs, and many other applications.
Refrigeration cycle structure
Its refrigeration cycle is a Non-Adiabatic Compression Cycle (NACC), in which near-isothermal compression of a condensable gas is realized by the innovative method and by means of the novel compression device.Thus the refrigeration cycle comprises:
isothermal compression and condensing +;
isobaric heat rejection +;
adiabatic expansion (throttling) +;
isobaric heat absorption (Evaporator).
IP
IP Portfolio will comprise several core (umbrella) patents, which are to be submitted within two years. These patents mainly will be a "Method Patents" providing the widest patent coverage. These patent will follow by continuation-in-part patents for methods/devices/systems. Total number of the Portfolio Patents is estimated at 12 (at least).
Core Advantages
Much lower monthly/annual energy costs, saving 50-70%;
In the wider range of outdoor temperature (30 ° C to + 50 ° C) run efficiently;
Green houses: reduce co2 pollution by 50-70%;
Less dependence on fuel;
After years of saving money, the payback period is shortened.
Business Model
This project Business Model is based on the monetizing the Intellectual Property by licensing the Products for royalties and equity by Joint Venturing with the Licensees. The Licenses (for manufacturing and/or marketing) will be offered to Equipment Manufacturers around the world. Separate Licenses will be granted for different types of refrigeration, airconditioning, heating, etc. equipment (market niches) for different geographies.
Team Members
Gregory, CEO
He invented and developed the technology which exploits the effects of Hydrodynamic Developed Cavitation to realize: Advanced Oxidation, Homogenization Liquids Gasification and Degassing, Instant Mixing, Mass and Heat Transfer,etc.
Project Needs
Funding
Total finding required $1.2 M for following activities planned for the next 18 months;
Patenting - at least 3 "umbrella" patents, probably divided into 6 -10 separate patents;
Full operational pilots for Heat Pump (2 sizes), Air Conditioner (2 sizes).
Strategic Partners
Looking for forward-looking strategic partners to jointly develop (engineering) the following types of equipment based on this project's technology:
Manufacturer of air conditioners for private homes and apartments - consumer electronics;
Manufacturer/supplier of air conditioners for commercial, industrial and institutional sectors;
Automobile air conditioner manufacturer;
Commercial refrigeration equipment manufacturers;
Manufacturer of the Ref container.