Market background
BPH is the non-cancerous enlargement of the prostate. It causes difficulties in urination and affects quality of life of millions of men around the world. It is the most common disease in aging men. Most patients start with drug therapy, that leads to side effects. Many continue to surgery, that requires hospitalization and recovery time and leads to side effects. Some other less invasive methods have been introduced, most of them with limited success so far.
Project Introduction
Its innovative device is a metallic implant, delivered in a matter of minutes, under local anesthesia. Its device retracts the lateral lobes of the prostate and restores urine flow without inflicting any damage to the prostate tissue. Initial clinical data shows very promising results with patients who needed a permanent catheter before the procedure came off the catheter after a 10-minute procedure. And patients suffering no side effects.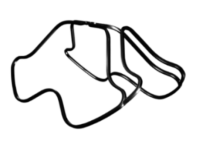 - Less invasive compared to any other BPH treatment available
- The only treatment that can be delivered with a flexible delivery system (less pain)
- The only treatment that is fully reversible if needed
- Dilates the prostatic urethra without surgical incision or prostate tissue removal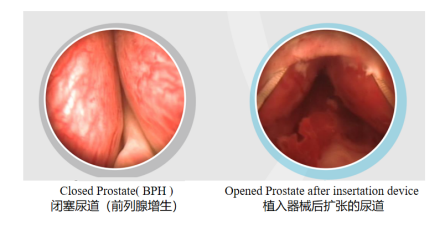 Project Stage
So far, this project has completed development, IP, initial clinical work and approval in Europe of first generation device. This project has planed on expanding clinical trial, complete registration of the 2nd generation device, initiate a test launch in Europe and raise Round A by the end of 2018. In the near future, it will expand launch in Europe, reach out to new markets and launch FDA clinical trial.
Team Member
Idan, CEO
MBA, a seasoned professional with more than 15 years of management experience in Israeli and multinational medical device companies and has held positions in sales, marketing and business development.
Dr. Shimon, Chairman
Ph.D., a leading Israeli medical entrepreneur who has founded more than 20 startups.
Dr. Adrian, CMO & Co-founder
A certified urologist with deep understanding of the BPH market. Also a serial entrepreneur has years of experience in developing innovative medical technologies.
Yehuda,VP R&D, Co-Founder
An entrepreneur and creative technology leader who has co-founded four medical device companies. He has more than 15 year of experience in executive R&D positions, managing product development, from concept and design, to final production, of multidisciplinary systems in the medical device industries.
Project Need
Looking for investments to complete A round.
Th device is approved for use in Europe (CE Mark) and the project is exploring various distribution channels.