This project is an international e-commerce portal developing a blockchain-based system for international e-commerce and payment. Its revolutionary payment system enables users to use any legally recognized currency to receive or pay by encryption or order to achieve the standard use of confidential currency. This projet serves as a powerful resource for communication between independent from across the country, companies, factories, workers' organizations, chambers of commerce and industry, business centers, professional associations and other business organizations.
Market Background
The history of digital currency development in the world is relatively short, but it is developing at a faster rate. Many countries are making official or private attempts to continuously summarize lessons.
Although the distribution method of digital currency is still under study, banknotes have been regarded by some professionals as "the money of the previous generation", and it is the general trend to be replaced by new technologies and new products. Due to the large population and large size of China, the timetable for issuing digital currency is still uncertain. It has been predicted that digital currency and cash will be parallel and gradually replaced over a long period of time.
Project Introduction
This project offers a wide variety of B2B and B2C services. Small companies, as well as large ones, can tap into local and international markets that otherwise would be closed to them and achieve their goals for growth and expansion. In addition to their own accounts on the portal, where they can introduce themselves to international markets and sell their products using this project's payment system, users can choose from a wide variety of easy-to-use templates to create their own full external sites, with completely external domain names, and completely functional sales systems, which are also directly connected to this project. All information and services are automatically synced between accounts on the portal and external company sites. The smart contract feature allows users to conclude deals seamlessly. The brand new blockchain-based payment system allows immediate transactions via this project's own internal cryptocurrency system. Merchants and customers independently can select which fiat or crypto they want to use for the transaction, reducing exchange fees. Every company that joins the project can set up and operate its own brand, build a sales-centric website, and quickly generate IOS and Android apps.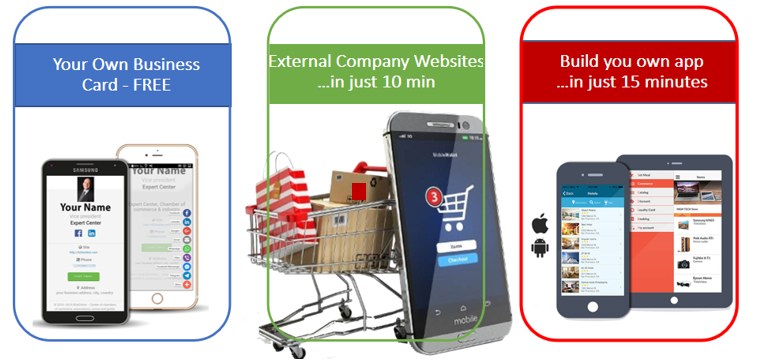 This project provides E-commerce & FinTech Services:
B2B/B2C E-commerce with site & app builder, Crypto Currency Merchant Account System, Crypto Currency Converter + Escrow + Token Wallets + Pre-Paid Payment Card system, Peer-to-Peer Lending Business (traditional assets +crypto), Crypto Service Business, Online Credit Card Processing system (traditional fiat money).
With 50,000 companies registered and trading on the site, This project is establishing itself as a major international player in e-commerce. Its strongest presence is in the countries of the CIS, where it maintains strong partnerships with national and regional chambers of commerce and business associations. The primary partner is the Eurasian Business Union, the largest association of businesses and entrepreneurs in the Commonwealth of Independent States(CIS).
Core Advantages
Secure online Crypto platform for buying, selling, transferring, and storing digital currency.
Get paid, withdraw and shop with virtual and plastic cards, easily send money worldwide to literally anyone.
Multi-cryptocurrency accounts. All-in-one online Bitcoin wallet which supports multiple cryptocurrencies. It enables fast and easy direct transactions and allows instant exchange between different cryptocurrencies in one personal account.
Leverage blockchain assets to secure cash loans. Crypto as pledge for fiat.
Marketplace for P2P loans.
Use Your bank license to offer bank-licensed services to others.
Team Member
Valery,CEO
An internationally recognized expert with 20 years of experience in international business and consulting, Valery is one of the leading global experts on the fields of AI, blockchain payment systems and e-commerce.
Aaron , CMO
As the company's Chief Marketing Officer, Aaron has ten years of experience in international affairs, higher education, project management, event management, fundraising, donation relationships, communications and international logistics.
Project Needs
This project is seeking investor support, including two major expansion plans: technology development and international expansion. On the technical side, this project aims to continue to advance the blockchain and smart contract system to maintain its leading position internationally. The goal of this project is to expand into a truly global business and open up new markets to enable it in China, East Asia. , Middle East, Europe, America and other parts of the world offer a full range of services in different languages.