The project provides a novel video conferencing technology, with its unique patentable technology and participating applications, to provide a radically different experience for presenters and attendees. The immersive experience technology unique to this project can provide users with a TV-like meeting experience and greatly expand the boundaries of videoconferencing.
Market Background
The network video conference system is the product of multimedia computer technology and communication technology. As an important part of multimedia communication technology, it is developing rapidly with the rise of information superhighway. With the support of multimedia technology and network communication technology, video conference system provides an environment for people in different places to discuss problems and then work together. It integrates the interactivity of computer, the distribution of communication, and the authenticity of television as a whole.
Project Introduction
The project is a cloud software solution that scales from a single server to a distributed deployment, supporting small to very large network projects. The program offers an immersive TV experience and a suite of interactive apps that make attending an online event more like watching TV than reading a slide show. The use of this new video meeting technology allows participants to interact with speakers via chat, audio and video. All the visual components in this technology are blended and superimposed on the screen with the live video moderator, including text, images, video clips, whiteboards and so on.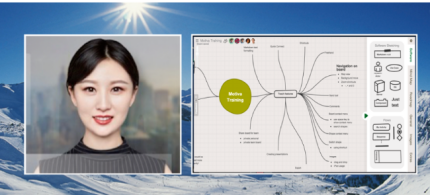 This project can provide following excellent features:
TV Like Experience: The experience we offer to attendees and presenters is unique; attendees enjoy a web event with a TV Like experience where all the relevant information is displayed blended with the live video on the screen. The presenters enjoy a revolutionary user interface keeping their audience engaged
Engagement Apps: Engagement apps are keeping you engaged before, during and after the web event. Our sharing feature is not limited to slides. You can share much more such as widgets, applications, pictures, videos etc. simultaneously
Zero Install: No software installation, configuration or upgrade is needed both for attendees and presenters. One click to join the conference and you are in… in a minute
Video saturation is as outstanding as Picasso paintings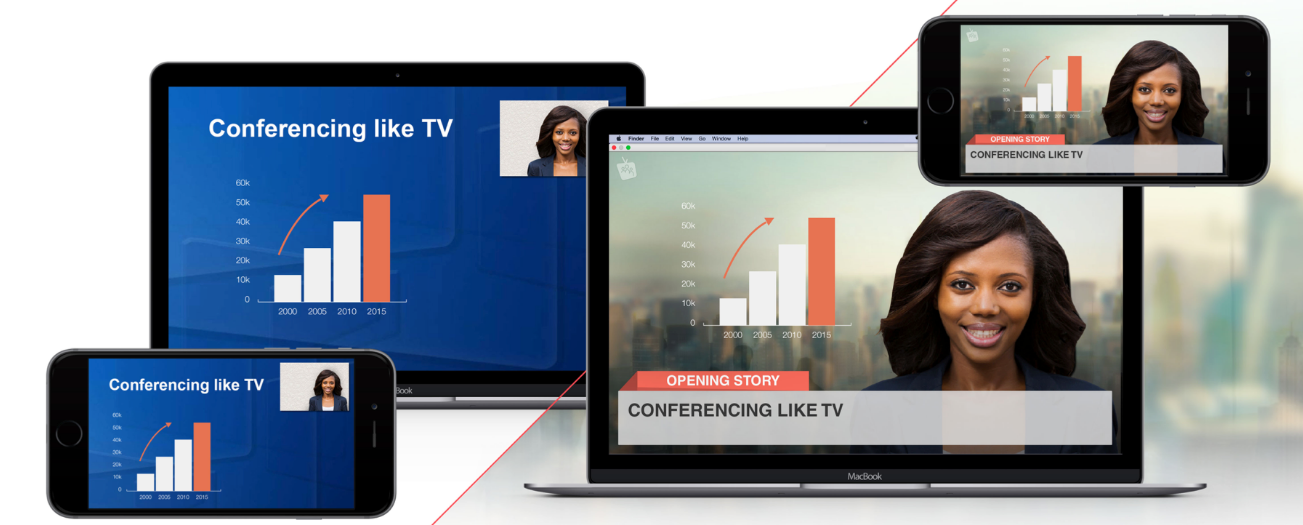 Target Market
Web Events, which includes Podcasts, Webcasts, Webinars, Town Hall meetings and more. Market size projected to reach $2.5B by 2021.
Business Model
This project's web conferencing technology is provided on a monthly subscription basis with an SDK that can be used to run mobile applications, websites, and PaaS models.
Team Members
Nathan, Co-founder & CEO
Nathan has 20 years of experience in corporate organizations and in start-ups. Worked in a multinational environment evangelizing video technology, heading pre and post sales teams and initiating business development in Asia Pacific, including China, Japan and India. He has held key management positions in R&D, leading large scale multi-disciplinary endeavors.
Vincent,Director - Product Management
Vincent has over 20 years of experience in developing innovative visual communication products. As a major r&d and product management contributor, he is responsible for all aspects of new product development, from concept to release. His areas of expertise include user experience, interaction design and the promotion of cutting-edge solutions.
Project Need
Conducting customer and business development in the Chinese market, and conducting investment and financing operations.